Moving Tips
At Brooks Transfer, we understand that moving can be exciting, but can also be stressful at the same time. To ensure that your relocation goes as smooth as possible, we've compiled a list of moving tips to help you along in the process.
Planning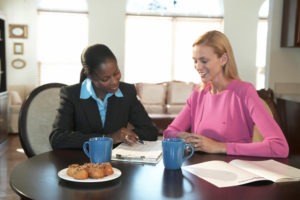 The busiest moving times of the year are the summer months and the ends of each month. Planning your move outside of these times will give you more flexibility in the pickup and delivery times. If you are moving during the summer be certain to schedule as early as possible so that we can work with your schedule. Arrange to disconnect your utilities such as electricity, gas, water, trash removal, telephone, cable etc. Have your mail forwarded and make sure you've made preparations to have the utilities turned on at your new location. Notify friends, coworkers and family of your moving date, new address and ways to contact you at your new home.
Packing
It is never too early to start packing and preparing for your move, especially if you are planning on doing the necessary packing yourself. In fact, we suggest you start packing about a month in advance if you are doing a self-pack. If you don't need an item, don't pay to have it packed and moved. Have a yard sale or donate your unwanted items to one of the several non-profit organizations in our area; Salvation Army, Goodwill, Disabled Veterans, Seaton House or the JCOC. If you are packing yourself be sure to use care and plenty of packing materials. Mark fragile items as such and be sure to unpack these first after delivery. Make a list of the contents of each box and label the outside of the box with the room in which it belongs. Trash cans, hampers, plastic totes suitcases can also be used to pack items as well.
If you are having the professionals at Brooks Transfer pack your shipment make sure you or someone you appoint is present during the packing process. An inventory of the cartons packed and an itemized list of those cartons will be provided but you need to check it for accuracy as well. Regardless of whether you pack yourself or have the mover do it, make sure you completely understand the high value inventory process and if it is applicable on your move.
Loading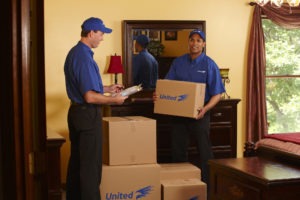 You or someone you appoint must be present during the entire loading process. Make sure you have packed enough clothing and toiletries for the length of time your move will take to complete and take them with you. Ensure all appliances have been disconnected and unplugged. Your driver will make a complete inventory of your furniture but again you need to check this for accuracy and that everything to be moved has been documented. Make sure that we and the driver knows how to contact you during transit by providing a cell phone number and other numbers (hotel, friends, family neighbors etc.)
Delivery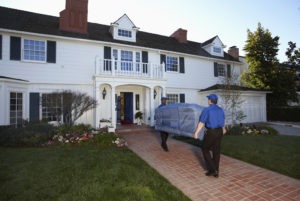 You or someone you appoint must be present during the entire unloading process. Be prepared to check off the inventory list as each item is brought into your new home and direct the movers to the room where the items are to be placed. Look over your cartons and furniture and document any obvious loss or damage at this time. We want you to be completely satisfied and if you have any questions at this time please make sure they are answered by your driver or move coordinator.
We also have many brochures available upon request, which include; Moving Guide Booklet, Doing Your Own Packing, Moving With Children, Moving Plants, Moving With Pets, Tax Deductible Moving Expenses, Having a Garage Sale, Moving Appliance.