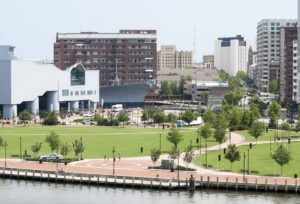 Hiring an experienced, professional moving company in the Norfolk area can be a cost-effective solution that saves you both time and unnecessary stress.
Experience Servicing the Norfolk Area and Surrounding Areas since 1878
When looking for a moving company in the Norfolk area choose Brooks Transfer & Storage. We are one of the most experienced moving companies in the country! For over 138 years, we have been proudly servicing:
Norfolk
Suffolk
Virginia Beach
Chesapeake
Portsmouth
Newport News
Smithfield
Hampton
Williamsburg
Poquoson
Isle of Wight
Gloucester
Surrounding Hampton Roads
Northern North Carolina
We began as a family business seeking to help people relocating their belongings both locally and nationally. While we no longer use horses and wagons like we did in 1878, our commitment to our customers has remained the same. Today, we use modern vans and advanced technological systems to provide you with the best service available on the market.
A Reputation for Providing Service of the Highest Quality
As a company, we have earned a strong reputation for being:
Punctual
Thorough
Meticulous
Our incredibly knowledgeable and professional staff will handle all the small details of the move for you, so you can stop worrying, sit back, and relax. Leave it to the highly reliable, trained professionals with "thousands-of-moves worth" of experience! Rest assured with Brooks Transfer & Storage your personal belongings will be transported safely and securely to your next location. We have the moving process down to an exact science.
We're Local
Norfolk residents have been trusting Brooks Transfer for a long time. If we weren't 100% committed to our customers' satisfaction we wouldn't be in business for as long as we have.
Our family owned and operated company provides moving solutions customized for your specific needs. We offer services for:
Local moves
Office relocations
Interstate relocations
International relocations
A Wide Array of Moving Services Customized to Fit Your Needs
Need some help moving your personal items? Need just a little help packing? We're here for you and happy to take care of it. Among other things, we can also provide you with:
Storage units
Temporary storage
Full service packing
Unpacking services
Complete relocation consultations
Packing insight tips
With Brooks Transfer & Storage a move doesn't have to feel so overwhelming anymore. Contact us today for a free quote and get started on your next move. Brooks Transfer & Storage is the best in the business so why not work with someone that will always put your needs first?