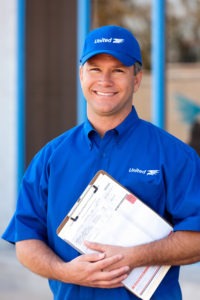 Are you overwhelmed by the thought of your upcoming move? The good news is that you don't have to tackle this project on your own. Instead, you should team up with an experienced moving team that can take some of the moving stress off of your shoulders. If you are in the Hampton Roads area, there is no better professional moving crew to partner with than Brooks Transfer & Storage. We've been handling moves across this area since 1878. There's not another crew in the area with that kind of experience. Today, our moving professionals are eager to share 3 key things to remember for your next move.
Preparation
A big move across town, the state or the country is something that takes preparation. You can't wake up the morning of your move and expect that things will go smoothly if you skipped over the preparation aspect of the move. Give our team at Brooks Transfer & Storage a call early so that we can be sure to have a crew available at your designated moving date. Preparation also involves cancelling your utility bills such as electricity, water, cable and internet at the home you're moving from. Contact the postal service to setup mail forwarding so that you don't miss out on any important documents that come in the mail. Don't forget about setting things up at your new home so that nothing is delayed once you arrive.
Pack Early
Procrastination will get you in trouble when it comes to packing. If you plan to pack up your home on your own, make sure that you give yourself enough time. Packing is an important process and ensuring that your belongings are secure is critical for a move of any size. Our recommendation is that you start the packing process a month before your move is set to occur. Another great option is to have our moving specialists at Brooks Transfer & Storage pack your home up for you. We'll provide you with an inventory list tracking all of your items during the move.
Availability
On the day of your move, we require that you or someone that you designate be present with us during the whole loading process. Should our movers need to contact you for any reason during the transport of your belongings, be sure to have your cell phone handy at all times. Once we've arrived at your new home, you, or someone that you designate, must also be at this location during the whole unloading process. We'll request that you check off the entire inventory list to make sure that no items are left behind.
With more than a century of experience in the moving industry, our team at Brooks Transfer & Storage knows the keys to a successful move. To learn more about these tips and how we can help you with your upcoming move, give us a call today at (800) 544-1265 or email info@brookstransfer.com.